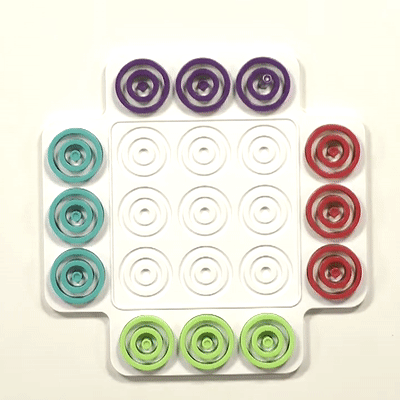 This is a NEW
 

"shelter at home" game
 

for us and we've been LOVING it! Think of it as a

 
multi-player tic-tac-toe
. It is
 

fast paced
and our little "
outside of the box thinker
" (WHIT!) has been the King . We love that the game is pretty enough to just keep out and it has found a home on our puzzle table the past week. While the other games are immensely more fun with more players, Entertaining with 2, 3 or 4.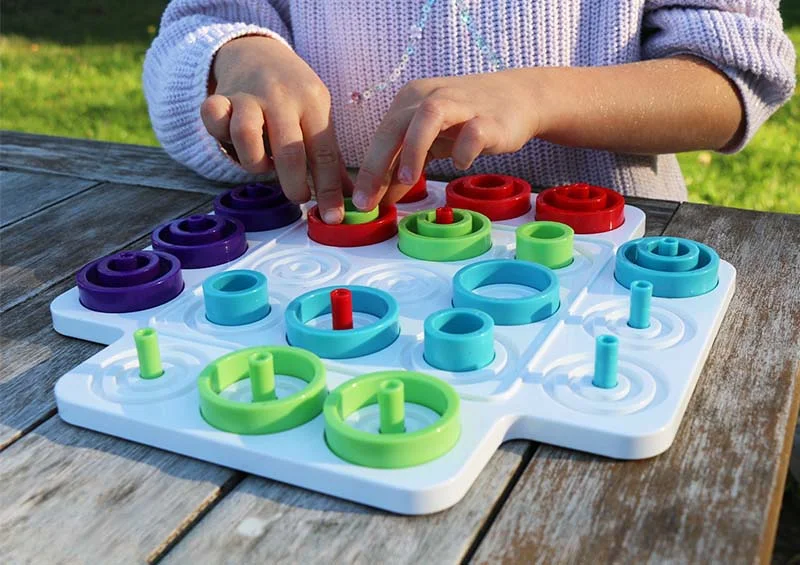 GOT WHAT IT TAKES TO FACE OFF IN A BRAINY COMPETITION?
 

Face off in the game of board, a head-to-head strategy board game based on the classic game of tic-tac-toe!
LINE UP THE PIECES FOR THE WIN
: Players compete to line up three pieces of the same color my similar size; in ascending or descending order; or within the same space.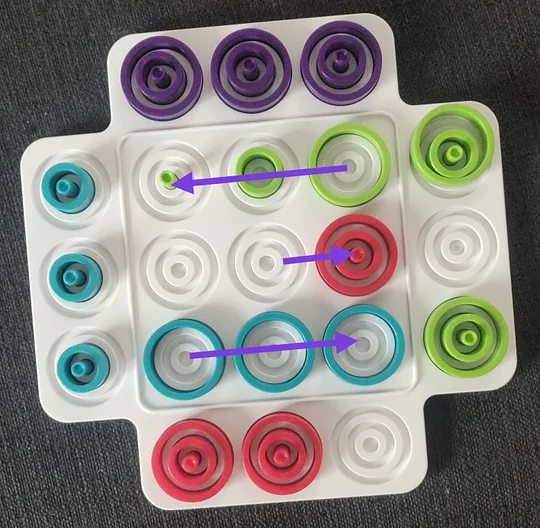 EDUCATIONAL AND FUN
: Playing tic-tac-toe encourages players to cultivate their reasoning, strategizing and critical thinking skills. provides educational family games for kids and adults.
EASY START, FUN AND ENGAGING
: Board Game is made for 2-4 players ages 8 and up and is the perfect activity for family game night in or as a travel game.
How to Play and How to Win?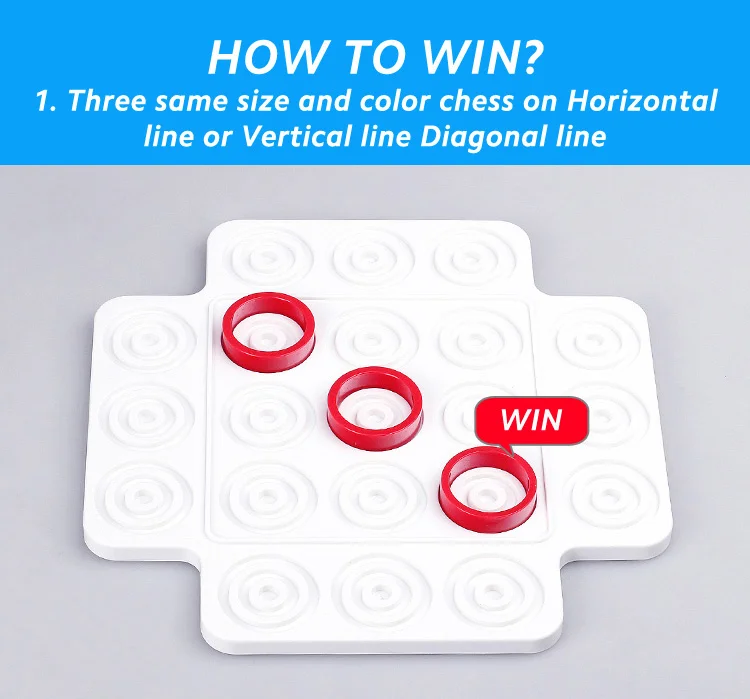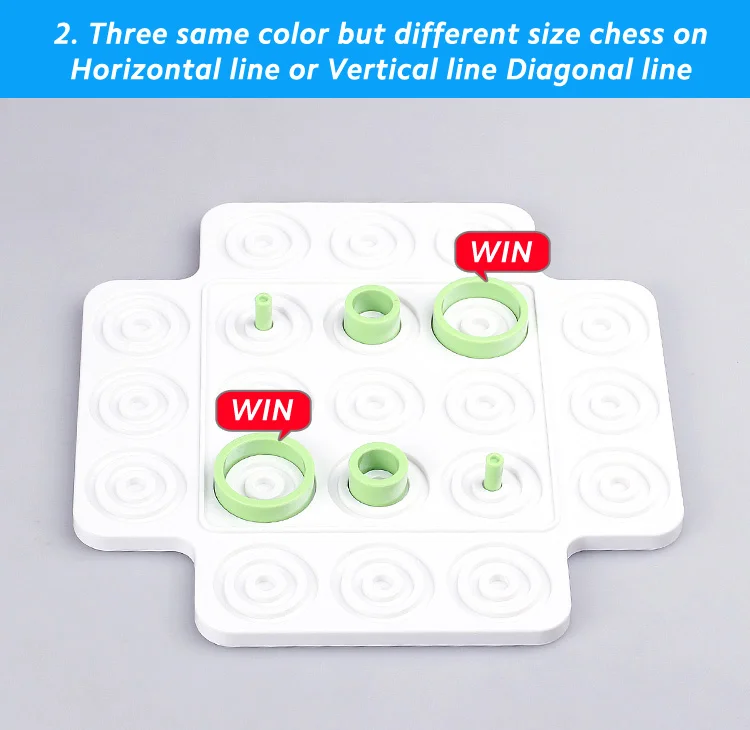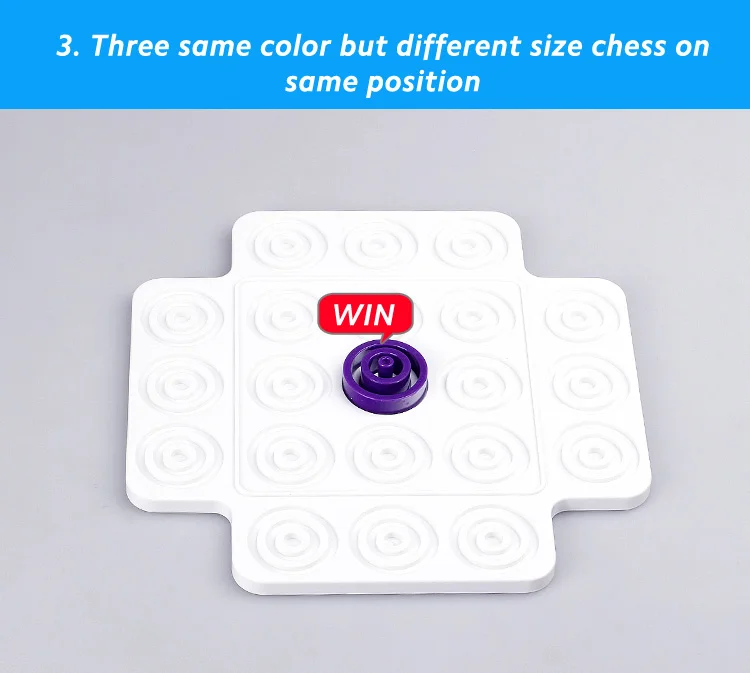 Includes
Gameboard

36 Playing Pieces

Instructions