FUN, INNOVATIVE BOARD GAME for children ages 3 to 8. Older kids also love to play this.
* YOUNGEST CHILD PULLS THE FIRST CARD to start the game. This complete set comes with a game board pole system, 54 colorful playing cards, 32 magnetic rings, and complete instructions in English, French, Italian, and German. It's made of durable ABS plastic that is safe for children of all ages. Designed to high standards for long lasting enjoyment. It will quickly become a family favorite.
* RINGS HAVE OPPOSITE POLES with one side attracting other magnets or repelling them.
* HELPS IMPROVE OBSERVATION and concentration.
* GREAT GIFT IDEA perfect for birthday gift or holiday present.


3-4 Years Old - Develop Color and Shape Recognition ability
5-6 Years Old - Magnetic game is a fun way to learn about how magnets work
6 Years Old up - Cultivate Competition Awareness and social ability
Family Board Game - Enjoy the fun of the whole families and friend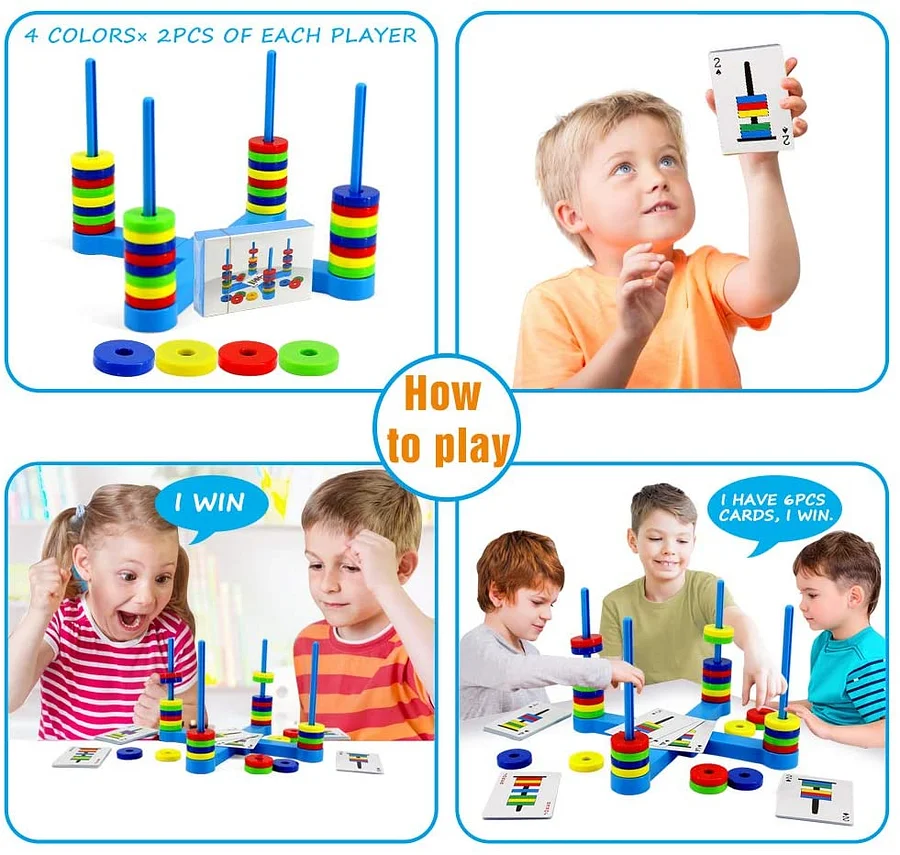 How to Play
1. Place the game board in the middle of the table, and put the poker upside down on the middle of the game board.
2.Each player is assigned 4 colors of magnetic ring and 2 for each color. The game will begin.
3. The card is flipped by the youngest player. The player correctly places the magnetic ring on the loop rod according to the card.
Note: The magnetic ring has positive and negative poles.
4. The player who gets most of the cards is the winner.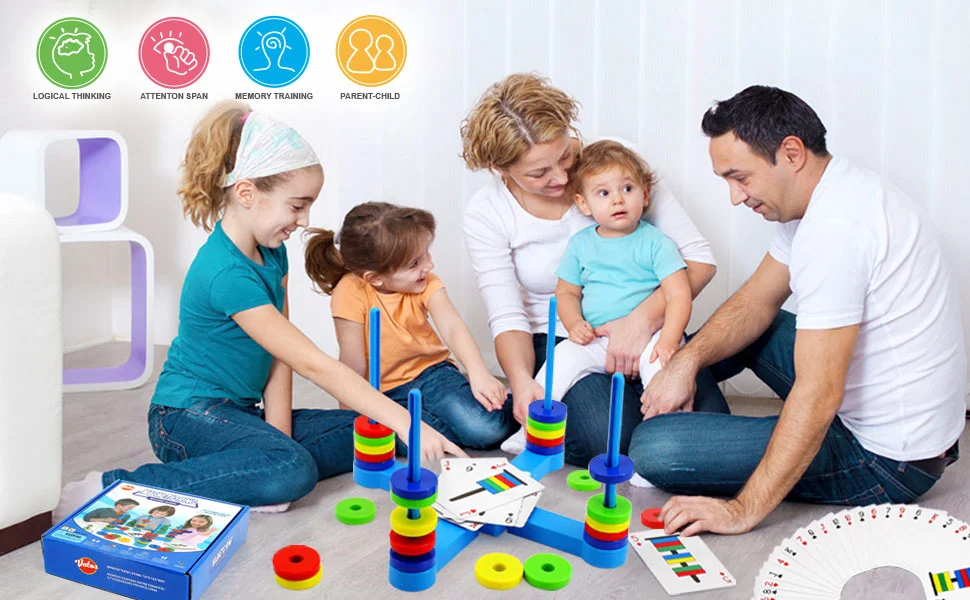 Durable and Safe Material:
Powerful magnets

Food grade ABC plastic

Smooth edges for child's safety

Conform to CE, ASTM, and EN71

Are your children indulging in watching TV, computer game and cell phone?
This is the best magnetic game toy for kids.Magnetic Match Ring is a fun way for children to learn about how magnets work, and Focus, Memory, and Matching skills, Color and Shape Recognition,Problem-Solving skills,Social skills are developed while playing. They will love the magnetic game and keep away off TV, computer and cell phone.


Intelligent Magnetic Design
Recognize basic colors and shapes

Improve concentration and memory