This montessori toy can improve children's color cognition and fine motor skills and It is an occupational therapy toy that will keep a toddler's attention.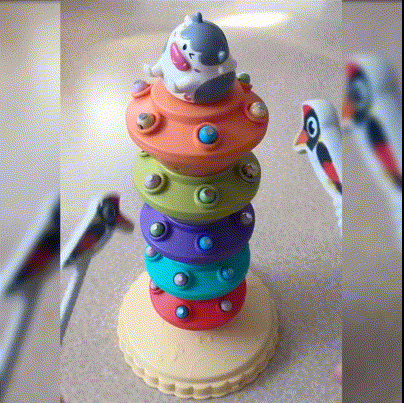 MONTESSORI TOY FOR TODDLER: This montessori toys are a great way to help boost this development and improve the fine motor skills 2 year old girl and boy need as they get older.
Preschool Learning Toy: Imitating the natural that bird mom feeds its fledglin.Pretend play game toy for toddlers developing their fine motor skills and hand-eye coordination.
SAFE DESIGN:This fine motor skill toy for toddler is made of high-quality wood, BPA free, and have bright nontoxic pain.