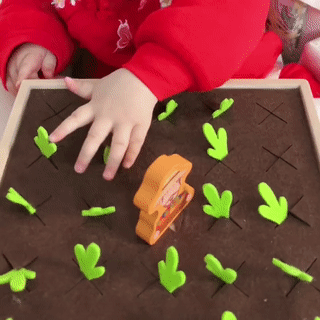 🥕Children can imitate farmers to

 

grow radishes

 

and

 

find radishes

 

of various colors and sizes. Very suitable for

 

classification games

 

and

 

memory games. Let children fully enjoy the fun of the game, also suitable for playing with family or friends.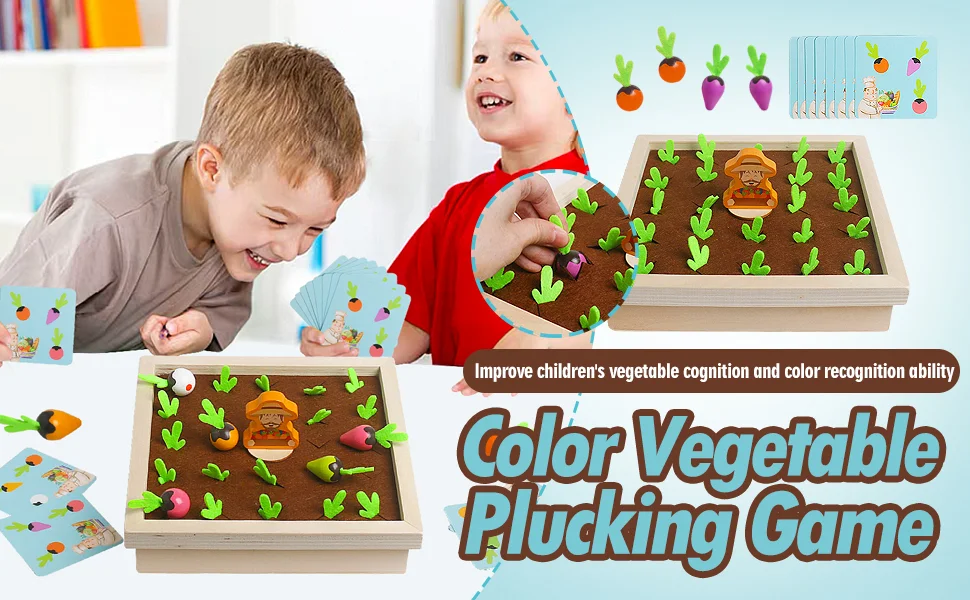 🥕

REALISTIC FARM SCENE DESIGN


Lovely farm landscape, with leisurely farmers, brown fields, carrots and leaves of various colors and sizes make them look and feel real. It will always

 

attract your child's curiosity.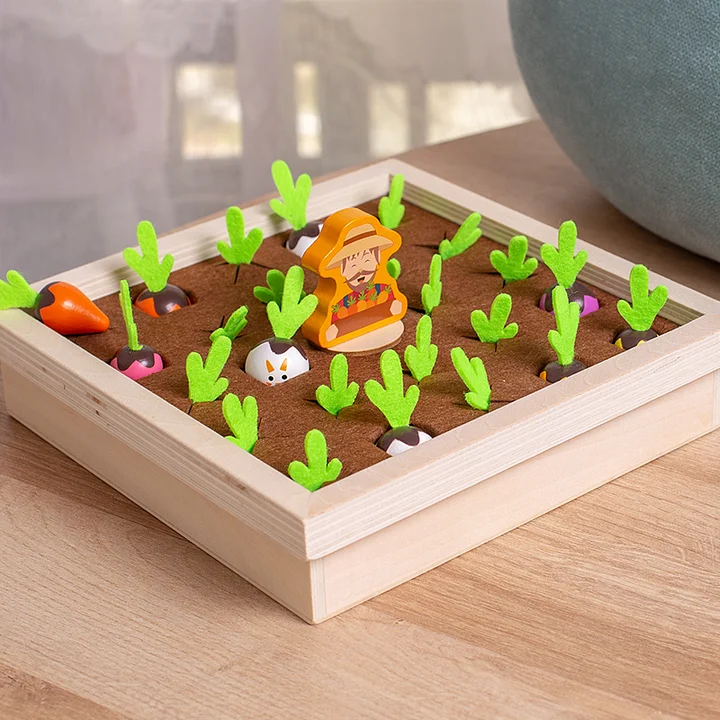 🥕

HIGH QUALITY&SAFETY MATERIAL


The edges of the Montessori wooden toys for toddlers are

 

smooth

 

and

 

won't hurt the baby's skin. perfect for small hands to hold on. Kids and baby can play it safely.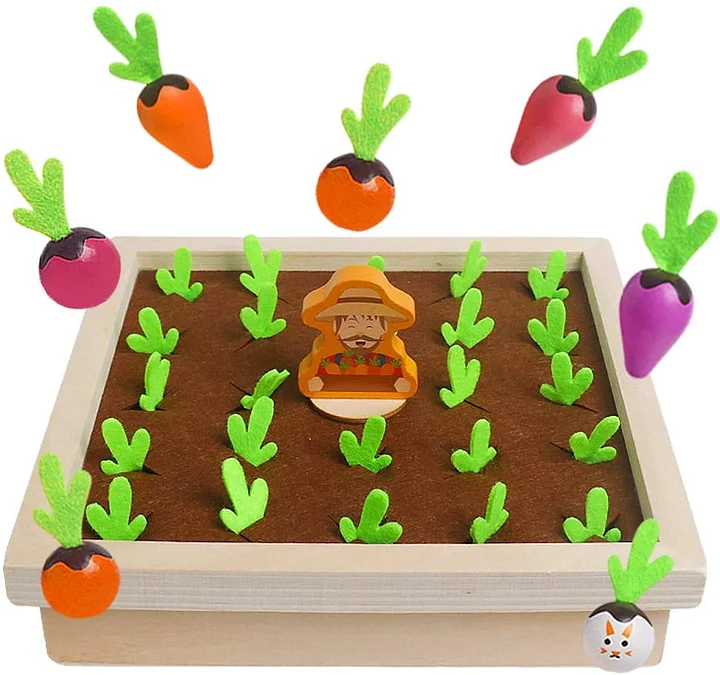 🥕

WOODEN EDUCATIONAL TOY


The montessori educational wooden toys can helps developing memory skills, hand-eye coordination, shape recognition and fine motor skills.



🥕Montessori FUN SORTING GAME
The carrot planting game Toys is a new kind of learning toy for toddlers. The wooden toys have 24 different colorsize carrot, 8 memory card, 1 farmer, 1 wooden board which has 24 holes to grow radish. Size: 9.2* 9.2* 2.3 inches.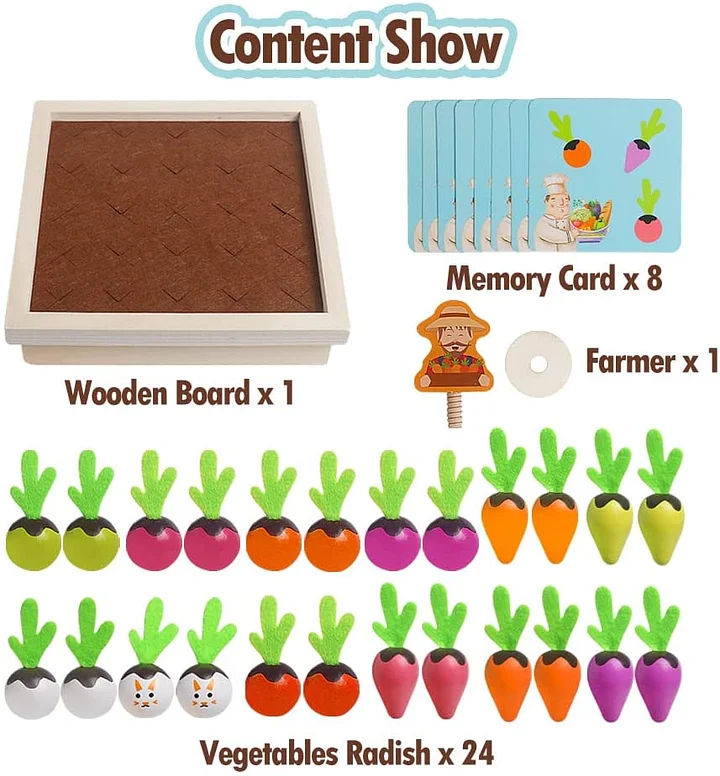 cute!
The eight-month-old baby practiced the fine movements of thumb and index finger pinching. Slowly pulling and pulling, he will really be able to pinch and hold. He was very happy to pull out one by one. I started pulling carrots. The shape of each radish is also very cute
Cute and fun!
Such a fun little toy! Watch the littles that like to put things in their mouth as this could potentially be a choking hazard. The little farmer is the only thing holding the dirt down so their is a little lift, not a huge deal. My daughter absolutely loves this little garden!
Perfect for kids under 3
Both my two year old and my 7 month old LOVE this toy, the memory game is great for my daughter and my son is absolutely delighted to have something to pull on and it works his fine motor skills
5.0 out of 5 stars Lots of options for play
I got this for my friends daughter who loves to garden and pick dandelions. The vegetables are SO CUTE, especially the ones with the little animal faces hidden on the sides. The veggies come in a variety of colors and shapes and fit well into their spots in the garden. The top frame of the garden is removable from the bottom box - which features a wooden grid. I imagine it would be fun for kids to store the veggies in the grid below, before the plants have started growing. This toy offers many ways to play - from pretend gardening to the memory card game.
Great tactile activity for tots
This Montessori memory game for toddlers is a fun, easy way to engage toddlers in counting, sorting, and memory recall. The pieces are made of wood and make a great educational activity thats fun and age-appropriate. This would make an excellent gift for a preschooler.
Easy and fun to play with!
I bought this item for my 2 year daughter knowing she would enjoy picking the fruit and planting them. We love this game! So far we have practiced naming the shapes and colors of the food, and eventually we will play the memory game together.
Great game that has many ways to use and play with!